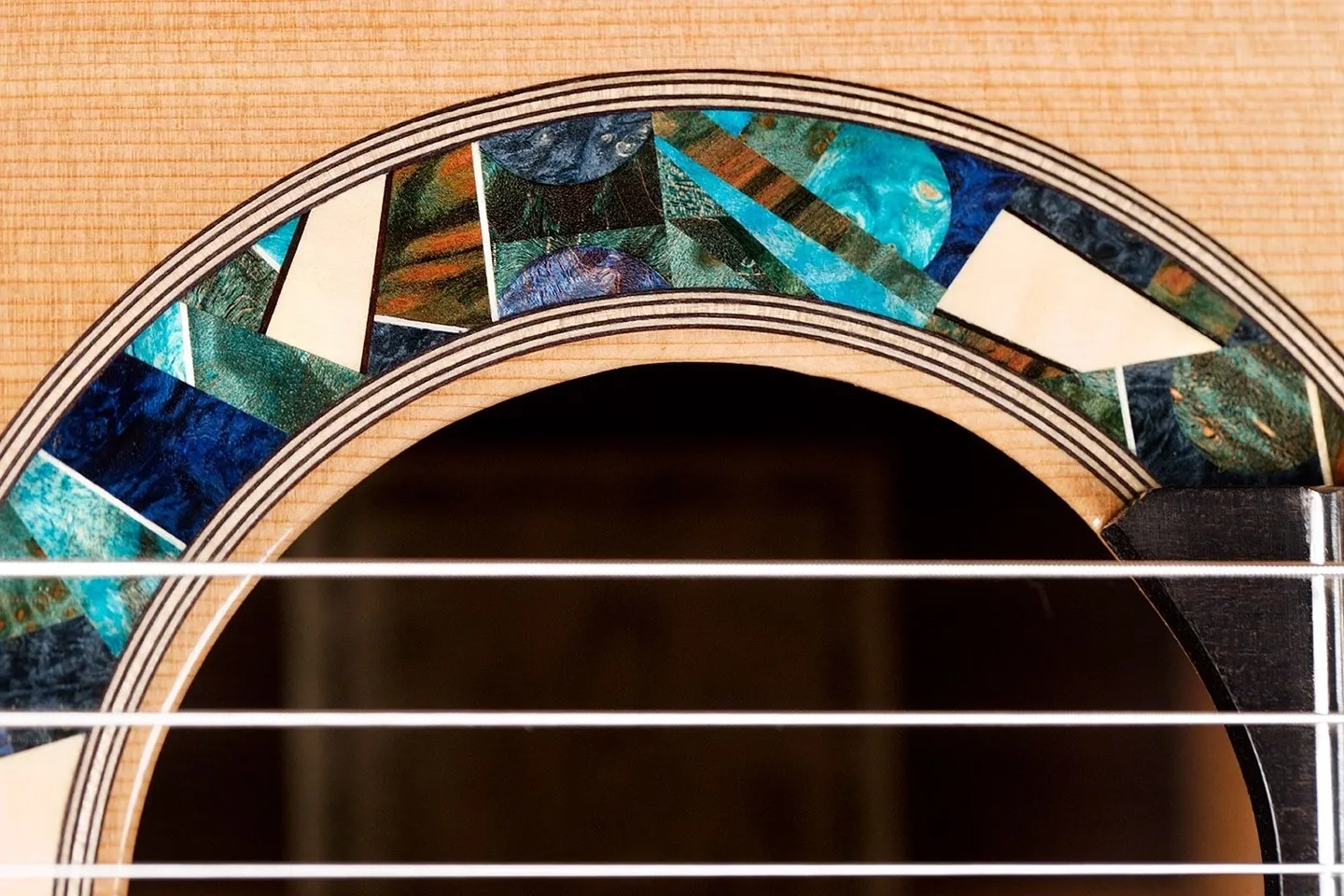 Standard Concert Model

and Commissions
I build a limited number of instruments per year. Each guitar is built one at a time, which allows me to produce instruments with exceptional tonal balance, clarity, and energy. All woods have been air-dried in my shop for many years, and are of the highest quality available. All woods used for the back and sides are carefully matched for color and grain pattern. All guitars are delivered in an arched-top hard-shell case, and are guaranteed in every aspect of construction and craftsmanship.
My standard Concert Model guitars all feature the following:
Indian Rosewood sides & back
European Spruce or Western Red Cedar top
Ebony fingerboard and Mahogany neck
Sloane tuning machines
Gloss lacquer finish
650mm scale length
52mm nut width
Arched top hard shell case
Upgrades are available for rosettes, cases and tuning machines. Please inquire regarding prices
and in-shop availability.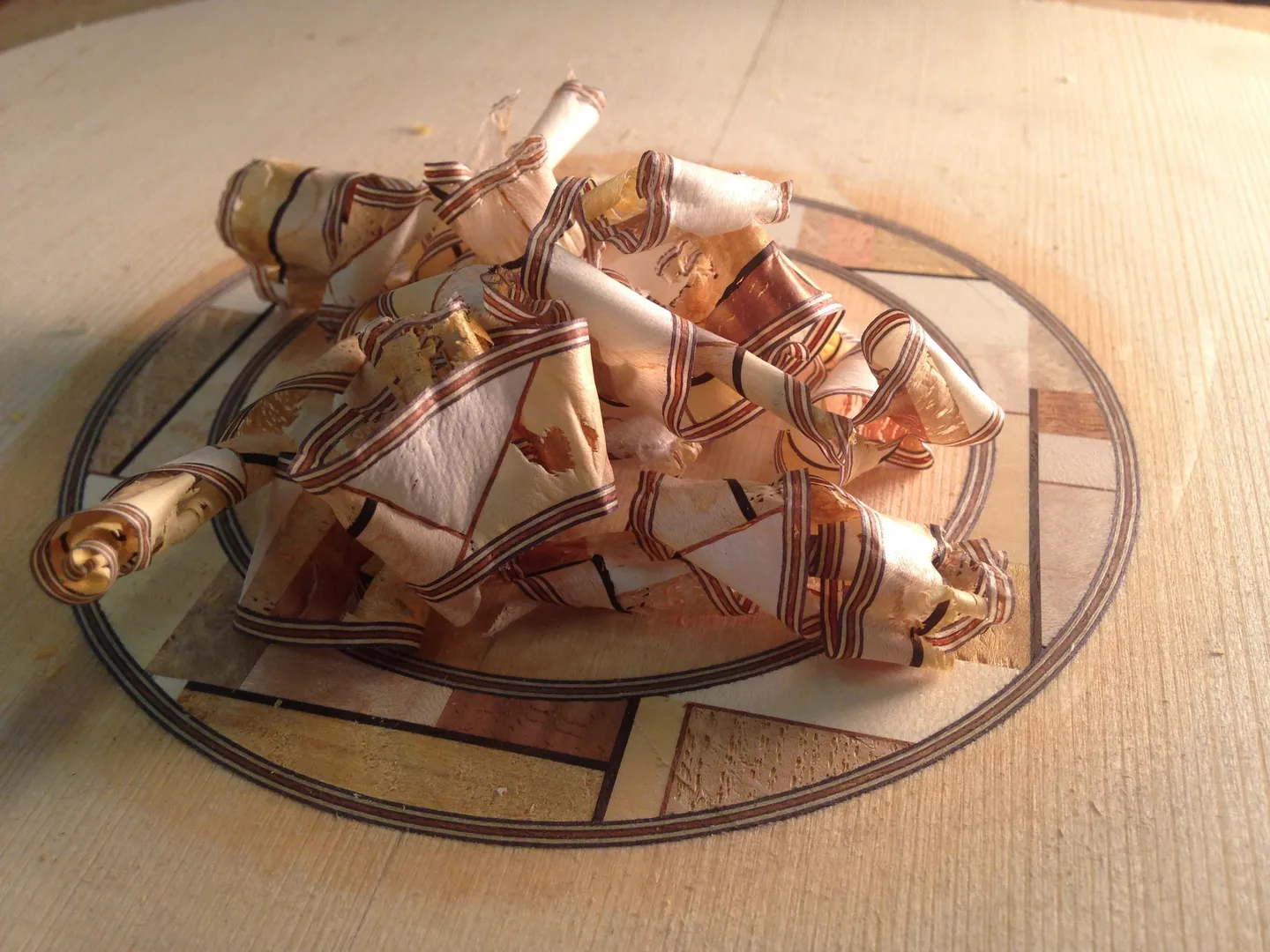 Commissions are accepted so players can address personal preferences including, but not limited to: scale length, nut width, fret size, rosettes and ornamentation, and tone woods. In addition to my standard Indian Rosewood, I also have a limited supply of old Brazilian Rosewood, European Flame Maple, and other less traditional woods from which to choose. If preferred, tops can be finished with a French Polish instead of lacquer. Guitars can be built with cutaways, and 7 or 8 strings. Commissions also allow me to address some financial considerations if necessary. All commissions require a deposit and are built in the order received. The price is fixed at the time of ordering and the balance is due upon delivery.